DPF Repair &
Regeneration
.
Are you experiencing problems with Your DPF? Loss of power?
Vehicle in Limp Mode?
Engine Light or DPF Light illuminated on your instrument cluster?
Don't worry- instead of spending £1000's for a costly new DPF from the main dealers we offer a service to regenerate/repair your DPF. Once the DPF has been regenerated/repaired we will test the  unit on your vehicle and clear any remaining fault codes relating to the DPF and then also clear any light(s) on the instrument cluster relating to the DPF.  Once repaired/regenerated  the car will run as it did when the DPF was new. We have a high success rate for all DPF regenerations/repairs.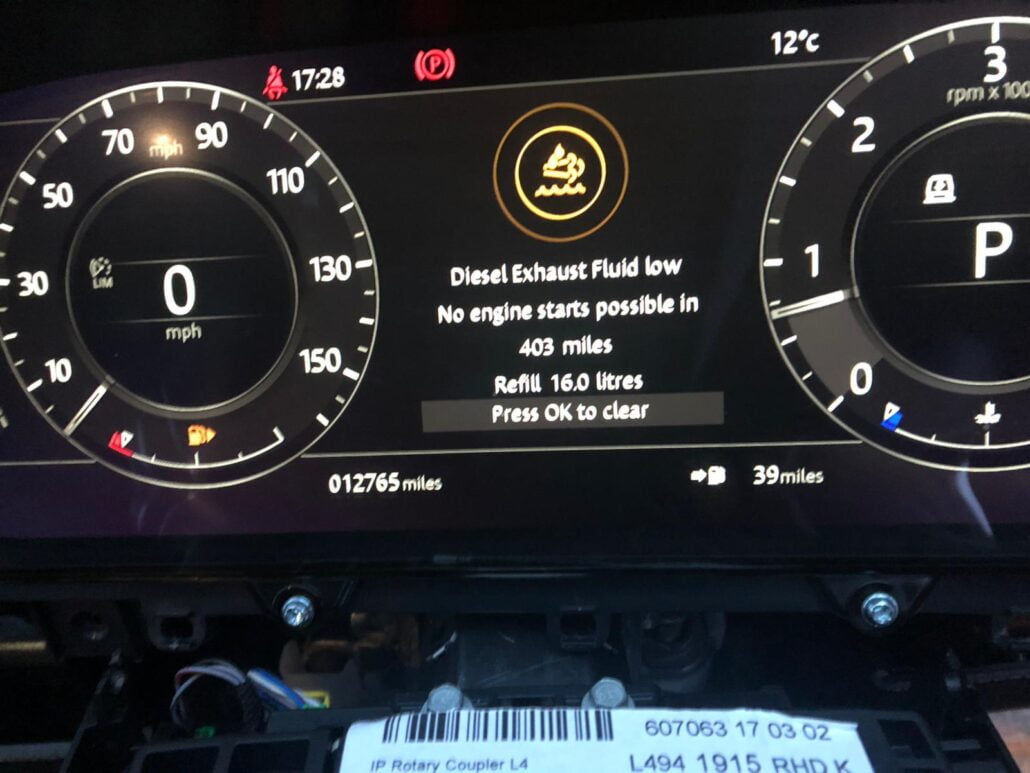 Reasons for requiring
DPF Regeneration/Repair
:
Loss of power/vehicle in limp mode
The vehicle is unable to pass MOT
The performance of the vehicle has been affected
DPF/engine management light illuminated
Contact us to arrange a convenient appointment to regenerate/repair your DPF.
We regenerate/repair the DPF
We test and re-initialise the DPF
We clear any fault codes relating to the DPF
We clear/remove any warning lights relating to the DPF on your vehicle
Your vehicle is returned to you fully working
Contact us for more info.
Instrument


Cluster Repair
.
Electrotech offer a range of different Instrument cluster repairs, from fixing broken speedometers to pixel repairs and more.
Want to learn more? Feel free to contact us.
Same Day


Mobile service
.
By submitting this form you consent to us using your data to contact you in relation to your query. More information is in our Privacy Policy.
What Our
Customers Think
?