Airbag ECU Crash
Data Reset
.
We can offer crash data removal on almost all airbag ecu modules,
Have your airbags deployed?
Is your airbag light flashing?
Is your diagnostic tool reading Crash Data Stored from the airbag module?
Is your Diagnostic tool reading Internal Checksum Error?
These are all problems we can rectify with our airbag ecu repair service or resetting the airbag module reset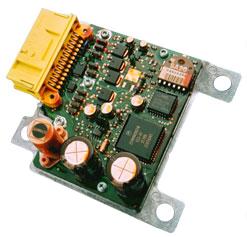 NO Need to Waste Money On A
New Module
.
We can remove your airbag ECU crash data from your airbag ECU. or Reset the airbag ecu if required.
If your vehicle has been involved in an accident and the airbags have been deployed, then permanent crash code data will be stored in the airbag ECU.
This data cannot be erased by normal diagnostic equipment and a new airbag ECU can be expensive and will in most cases also need coding to your car. But now Electrotech can clear crash data and reset the airbag ECU to its original state.
Contact us for more info.
Instrument


Cluster Repair
.
Electrotech offer a range of different Instrument cluster repairs, from fixing broken speedometers to pixel repairs and more.
Want to learn more? Feel free to contact us.
Crash Data Reset Services
From Electrotech
.
We offer a mail in service for crash data reset. If you are mailing it in please complete the Repair Form and send your airbag ECU in to us with the completed repair form.
We can repair almost all airbag ECU's and prices start at £40 for airbag ECU crash data reset. Call us on 07530 058 651 or e-mail us for more details.
Most airbag ECU's but NOT all are located in the central tunnel or centre console of your vehicle (where the handbrake/gearstick is located) but if you cannot locate it or are not sure where your airbag ECU is located on your vehicle then contact us and we will assist you where possible.
Prices start from £40 for Crash Data Removal/Reset. Call us or Contact Us to have your airbag ECU reset.
Same Day


Mobile service
.
By submitting this form you consent to us using your data to contact you in relation to your query. More information is in our Privacy Policy.
What Our
Customers Think
?